White 麓 Talk | Come to the "ultimate terminal illness" of academic and professional development?
Distracted attention, procrastination, addictive attachment, social dilemma, lack of executive power...
this is BaiLu NYC 's 264 th Event
Other recent activities
October's day, playing Chopin's nocturne for you
End a busy day of study/work, open the door, do you often look at it?MessyThe room sucked a sigh of relief, and the heart was broken?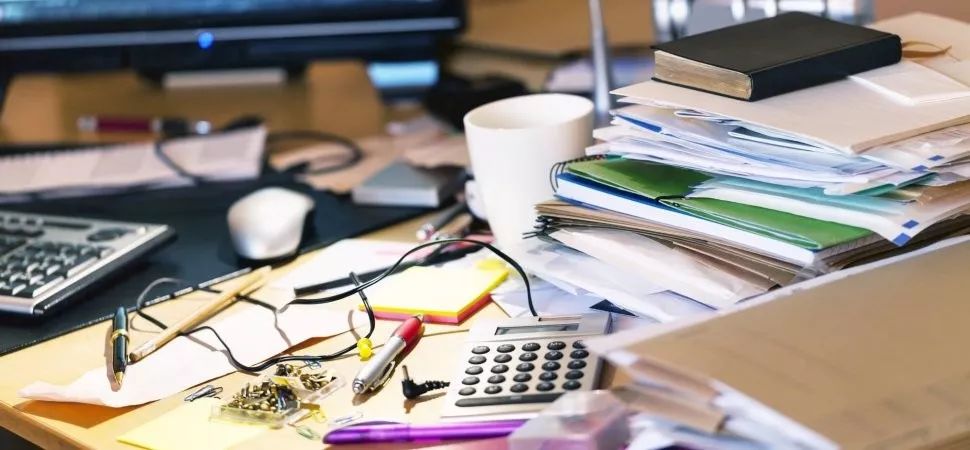 Then, you are lying on the bed and unlocking the phone. The memo reminder pops up the first time, showing a list of important tasks this week, whether you suddenly feel that you haveprocrastinationToo many things, owed the world?
So you climbed up hard and sat down at the table to start chasing progress. However, at this time, you find yourselfAttention distractionIt's like a TV set that doesn't change channels. It doesn't read the words at hand.
So, do you have to take a video break first? Then, your attention is like sticking like a super glue,I can't stop getting addictedThe rhythm of the eyes, all the way to the early morning.
Ok, againdecadentIn lifedecadentThe day....
In addition to the typical scenes and symptoms above, are you still often in a social setting, unable to control your emotions and thoughts, and you can't say anything, and regret it afterwards? Or because of the rise of the moment, the mind is hotimpulseMake a decision?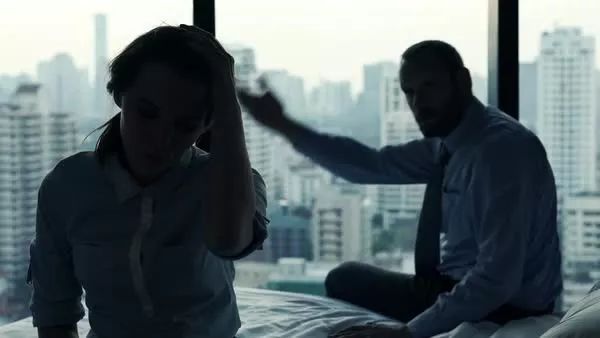 Even, sometimes you will feel your ownBrain activeCan't stop? Faced with the same thing, other people's thoughts may be like a train driving from Beijing to Shandong, but your thinking is like a rocket slamming, never stopping to circle the earth, it is difficult to stay through the night. sleep.
If you have the above 2-4 symptoms, you probably alreadyOften feelanxietyOrDepressedFeel your ownAcademic and professional developmentIt is stuck from time to time.
And a group of people may have all of the above symptoms, andIn various symptomsMost seriousLevel.They have a lot of people's eyesAcademic and professional development ultimate comprehensive terminal illness".It is not difficult to imagine that their lives may be trapped in the abyss of anxiety and depression for a long time.
This group of people isADHD (hyperactivity disorder)patient.
The keynote speaker of this issue, Marc Almodovar, is such a patient, but with his strong will and unremitting efforts, he finally walked out of the abyss of his life. 
How did he overcome delays, distractions, social dilemmas, and anxiety and depression?Whether it is a patient with ADHD or not, I believe that friends who are troubled by these problems will be inspired and helped by this lecture.help.
Marc Almodovar 
As a child, Marc found that he was "unique": it is always so difficult to concentrate on doing one thing! This shortcoming led to his long-term frustration in academic and social relationships, which made him often unable to extricate himself.
Until the age of 16, Marc was diagnosed with ADHD. When he was diagnosed, in addition to his inability to control his attention, he was also in a state of severe depression and high anxiety. He often walks alone on campus, feels inferior, does not dare to express his own ideas, and is difficult to make good friends. Therefore, he often feels lonely and helpless, and a person struggles in the low of emotions.
Marc has experienced a long and tortuous process by standing up in the trough and standing up and looking for a way out.
In the process, Marc overcomes various difficulties and obstacles and explores various possible treatments:Drugs, diet plans, life coaching, psychotherapy, meditation, and many other personal life management techniques and methods. His life has finally changed dramatically: he gradually developed control over concentration and eased the emotional problems of depression and anxiety.
Now Marc, an optimistic young man, is able to plan his busy life in an orderly manner, adhere to his effective diet and exercise plan, and maintain a relatively relaxed state of mind.
While changing his life, Marc is also keen to use his knowledge and experience of ADHD to help more ADHD patients, as well as those who are troubled by distractions, procrastination, social impulses and so on.
In the past few years, he has been sharing his stories with other people through social media and ways to solve various problems with ADHD, and has also become an ADHD life coach. The positive response received also greatly encouraged Marc. So he wrote a book with the patients he directed –"Our Journey: a Gift of Healing to The World". 
Marc said: "I want to show patients with ADHD, we can be as great and thriving as others."
"I know that you are upset because you have ADHD. But don't be afraid, you are not alone. If you receive the right help and treatment, you will be cured and will be on the right track. I am willing to help you, you. What?"
Not every procrastination, people with distracted attention are ADHD patients.
However, there are indeed many ADHD patients who are unable to recognize their illness due to lack of information and have not received timely treatment.
In order to popularize the understanding of ADHD, Bai Hao psychology attached the ADHD self-test form here.
Scan QR code to open the test
Other future event previews
I followed Cui Jian in North Korea Photography (famous photographer Tian Yibin)

The highest score documentary in the history of Douban, "The Last Lolly," interview with Director He

Financial theme (Gao Zhanjun, Managing Director of CITIC Securities, Caijing Magazine, Caixin Media columnist.)

In October, you will play Chopin's nocturne for you.
Bai Hao, "Let the thinking be more independent, so that the search is no longer lonely."
Bailu·New York, established in early 2014, is an independent non-governmental, non-religious, non-profit thinking registered in New York, USA with the concept of "enhancing the independent thinking ability and comprehensive cultural quality of the backbone of society".
I want a cultural exchange platform.
For more than five years, we have always encouraged Chinese and Americans to open their minds, exchange ideas and cross-border learning.
He also insisted on holding offline exchange activities in Manhattan, New York every weekend, with nearly 10,000 participants.
White Talk, White 麓 Forum, White Art, and White Music Season.
Are you interested in "supporting" Bai Xi's behind-the-scenes work? Hurry up in the background to send "registered friends and support", become a support for friends!  
You can participate in a short-term small project or a longer-term task according to your own time and interest. In the future, you can choose to join the work team of Bailu!
目前我们急需摄像摄影,视频剪辑,新媒体运营,网站维护以及Marketing的麓友后援。 也欢迎有其他技能的你加入!
Activity notice
1. Due to the limitation of the number of people on the event, tickets for the event are sold out, and there is no on-site ticket purchase and station ticket. Please understand.
2. Please bring your ID and ticket voucher to be present on time.
3. Please receive the discount code at the Bailu public number.
4. The location will be updated on the Eventbrite website.
Activity process