Bai Hao music, this person, you must have met him unexpectedly in life.
The work of the younger Jay Chou is in the name of his song, and the film is based on his song.
There is such a person, he appears at a very high frequency
Middle school music textbook
Celebrity inspirational rumors in the school corridor
Learning the piano in the piano
Jay Chou is his younger brother.
The album will come with the name of idol
People say that his soul belongs to Poland and that talent belongs to the world.
He is a "piano poet", a "painful little brother", and a "patriotic blood pioneer."
he is--
Frederic Chopin Frédéric Chopin
Hello everyone, I am Chopin. Before I talk about music, let me know about me.Friend(This)Friend(One)ring(Health).
Chopin was born in a small, unfamiliar family in the small town of Ge Bernard Azova Vora, in the suburbs of Warsaw. His father is a Frenchman who lives in Poland as a French teacher and his mother is a Polish housewife.
On March 1, 1810, my sister was finally born! RaviT! ! !
Dekra Eustina Chopin, Rudvika Mariana Chopin
When I was 7 years old, I wrote "G Minor Polish Dance", which is so good!
Dekra Isttina Chopin, Rudvika Mariana Chopin, Ustina Isabella Chopin
The 8-year-old musical prodigy Frederic Chopin's charity dinner at the Radziwi Family Palace shocked the world! The new darling of the Polish aristocracy!
Dekra Isttina Chopin, Rudvika Mariana Chopin, Ustina Isabella Chopin
At the age of 12, he was known as the "second Mozart" in Western Europe. At the age of 19, he was toured in Europe as a composer and pianist. He became a recognized pianist and composer in Poland at the age of 20!
Dekra Isttina Chopin, Rudvika Mariana Chopin, Ustina Isabella Chopin
In 1830, the Polish uprising, I left my hometown and moved to Paris, France. Catch up with good times and get to know a lotDaxie.
Dekra Isttina Chopin, Rudvika Mariana Chopin, Ustina Isabella Chopin
When I was in Paris, my good brotherLisztI broke my heart, not only introduced me to the audience in Paris, but also helped me match my girlfriend.
In the concert, "change people", plan to pass! @李斯特
Dekra Eustina Chopin, Rudvika Mariana Chopin, Ustina Isabella Chopin,
Liszt, Hugo, George Sang, Balzac
* When Chopin first arrived in Paris, the audience in Paris was crazy about Liszt's piano show, and it was difficult to accept new performers to change their appreciation of fashion. In the absence of the audience, Liszt asked Chopin to complete a concert instead of him, thus introducing him to the audience in Paris.
I heard raindrops falling on Mallorca ~ 噢 Xiao Xiao, I will be back soon! @弗雷德里克肖邦
Click the border to bring up the video toolbar
Frederic Chopin, Liszt, Hugo, Balzac
* At the time, Chopin was recuperating in the Mediterranean island of Mallorca. One afternoon, George Sang went out to the city to buy medicine for Chopin. Suddenly there was a shower in the world. Chopin, who stayed at home, worried about George Sang. He was restless and difficult to dispose. He tried to use the sound of the piano to imitate the raindrops on the keyboard. This song is "The Raindrop Prelude", the most famous one of Chopin's 24 preludes.
Although we were not married, we lived together for ten years in places like Mallorca, Noon Manor, etc., with similar interests and different lifestyles, and finally broke up.
"I know that Paskevich will never allow my body to be shipped back to Warsaw, so at least bring my heart back."
Brother, don't worry.
In the two years after breaking up with George Sang, Chopin worries about his country, held his last concert in Paris, and was invited to visit England and Scotland. Chopin, who was tortured by tuberculosis, died in an apartment in Paris in 1849. At the age of 39. Chopin was buried in the cemetery of Père Lachaise, and his heart was brought back to Poland according to his will.
My life story is over, it seems to be a little short, but my heart and music will remain in this world forever.
For the beginners of the piano, the Etude is the first hurdle they must pass, Bayer, Hanon, Czerny... The mood is complicated.jpg
The general Etudes are mixed with different techniques, the rhythm is stable, the purpose is clear, and the practitioners are improved in a step-by-step manner.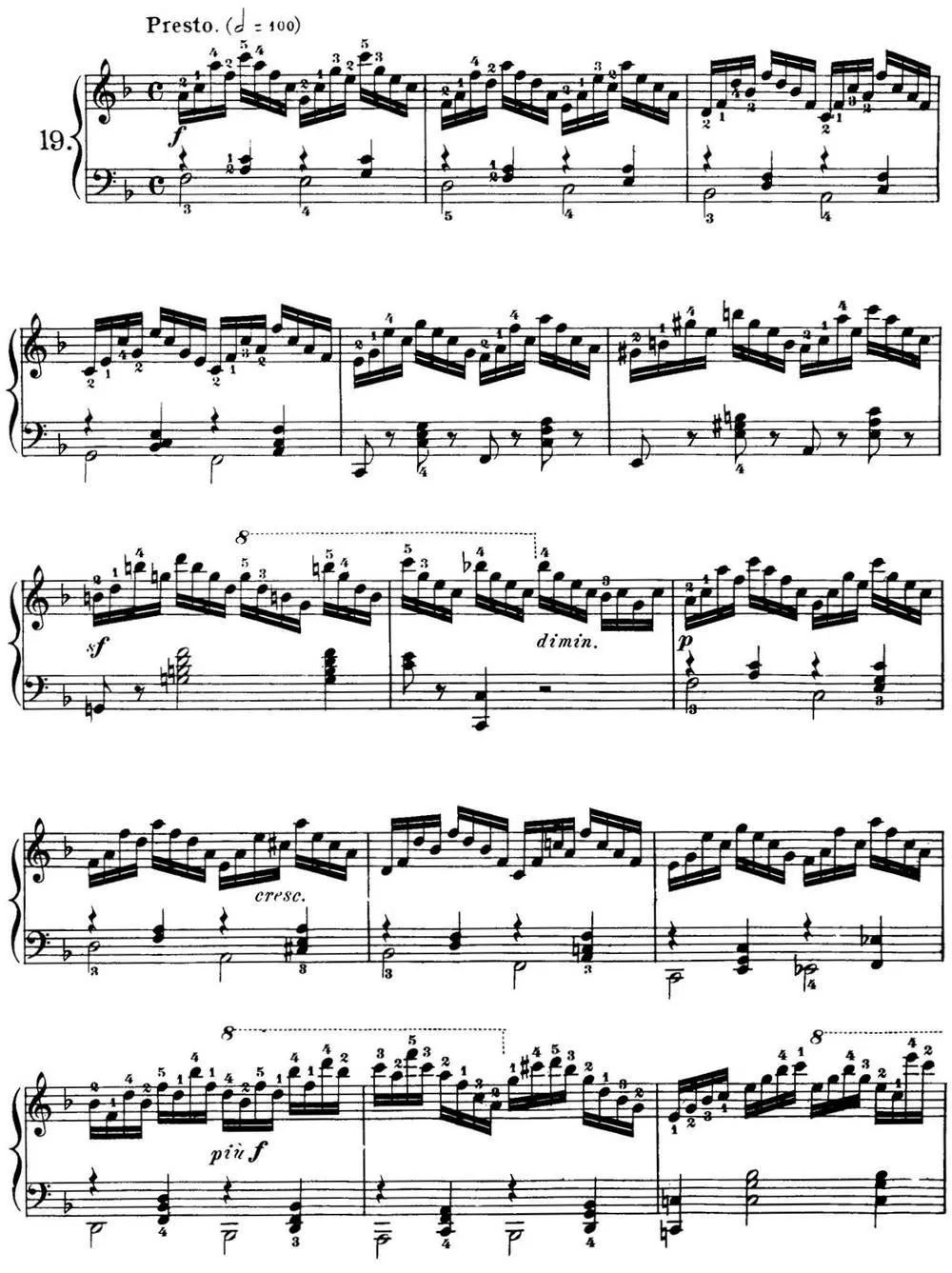 Czerny Op.299 Quick Etude No.19
And Chopin -
Xiaobang enchanted a smile, let one let you let, you are too boring, look at me -
Chopin initiates a transaction with you and gets the Black Key Etude x 1.
Chopin Etude Op.10, No.5, commonly known as Black Key Etude
Can't imagine looking at the spectrum? Then we come to enjoy (bai) reward (bai) a bit of Lang Lang's performance, minutes to worry about his hand to cramps.
Click the border to bring up the video toolbar
If you think that most of the sounds appear on the black keys, the practice songs are not enough, then let's take a look at Chopin's other god-made opera, "The Winter Wind Etudes", on how the shadowless hands are. Developed.
Click the border to bring up the video toolbar
Coach, I want to learn piano
Aside from the "perverted" Etudes filled with hard playing skills, Chopin's most well-known works must mention four narratives, as well as "The Nocturne" that Zhou Dong used to commemorate the dead love.
In Chopin's music,NarrativeIt is a very obvious feature, and it is obvious that he uses the narrative as the title to name the work. In Chopin's four narratives, through the imagination of music, in the ups and downs of music, the human beings are maximized.Emotional story.
Like the narrative OP23, many Chopin researchers believe that this song is based on Conrad Warren Lod. This narrative poem tells the story of a Lithuanian teenager being captured by the enemy, raised, and then being awake by the Lithuanian old man who was also captured, rebelling, and eventually becoming a national hero and a sacrifice for the country.
Gentle - climax - gentle - climax. Twists and turns, just like this ups and downs.
In addition to the narrative, Chopin's other music is also full.
Narrative.
In Fantasie in f Minor Op.49, there is a passage to depict the anecdote between Chopin and his lover George Sang.
Chopin is almost always writing piano works in his life. There are only a handful of other instruments, and his works are complicated and difficult to perform, but the story, the gorgeous colors and the strong emotions retained in the music make Chopin"Piano Poet"The title.
It is said that Chopin is a composite of a 15-year-old boy and a girl.
Chopin is very particular about wearing, usually wearing a black and knee-length dress coat, buttoned to the neck, or open a bow tie, is a "fashionable person", belonging to the category of dressing off.
But his heart does not trust anyone, onlylonely.
In a letter to Tyus Wychinkovsky, Chopin complained to him:
"You don't believe how sad I am. No one can cry out loud in front of him. You know how easy I am to be familiar with people. You know how much I like to be with someone... but I am deeply trapped in such a human world. In the relationship... no one, no one I can sigh with. That is why I am suffering, you will not believe how I seek liberation, that is, loneliness...so no one can visit without notice in advance I, no one can force me to chat with him... Even when I wrote to you, the doorbell was ringing, it was really unbearable."
Perhaps he is sad and melancholy for the fate of Warsaw, and sighs for the death of Poland. Perhaps it is the illness of the body that makes him miserable. Chopin expresses his emotions in music, so his music always carries a littlesoftversusMelancholy.
In 1841c minorWritten"nocturne"(Nocturne op.48, No.1) not only shocked people, but also brought people into his inner world. When Chopin, who was only 20 years old, left his hometown and never returned to the motherland, he experienced the fall of the motherland and the frustration of his feelings. "C-C minor nocturne" is like a lonely patient's whisper, deeply and gently confiding his face. The contradiction between prosperous life and inner loneliness.
This song is well known in recent years, because it is used as a movie."pianist"The episode in the film, the hero of the film, the Polish Jewish pianist Spilman in the Polish radio recording with the sound of gunfire outside the window and the shaking of the building is Chopin's "C-C minor nocturne", but the gunfire Eventually the piano sound was interrupted.
Five years later, after the war, Spearman returned to Polish radio. The first song he played was this "C-C minor nocturne," as Spearman wrote in his memoirs: "Five years. The time, for this "C-C minor nocturne", seems to be only a short pause, it seems to be only slightly disturbed."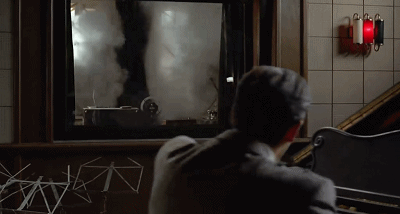 In this issueBaiLu Music SeasonThree of them come fromRanked first in the USThe talented musicians of the Conservatory will lead you to Chopin in the fall of New York.
I want to listen to the scene.F-Fantasia FantasiaWith the notes, what did Chopin think when he was quarreling with George Sang?
Want to be at"C minor tune nocturne"Do you feel the emotion of Chopin's inner repression?
Click"Read the original"Buy tickets nowEverything is worth having.
Thanks for reading, I am waiting for you in the day.>3<
About this issueMusic season,For more details, please see:
In October, you will play Chopin's nocturne for you.
Activity notice
1. Due to the limitation of the number of people on the event, tickets for the event are sold out, and there is no on-site ticket purchase and station ticket. Please understand.
2. Please bring your ID and ticket voucher to be present on time.
3. Please receive the discount code at the Bailu public number.
4. The location will be updated on the Eventbrite website.
Activity process