BaiLu Music Season Chapter III | Hisaishi's Music World
The best thing in the world is to meet someone who knows you.
this is BaiLu NYC 's 242 th Event
Recent offline activities
The best thing in the world is to meet someone who knows you. A wonderful hand to pick up the sound of the outside world, a childlike heart to dream of the realm, Hayao Miyazaki has given us another world, and Hisaishi Jean has fulfilled our dreams.
"Playing is the last step in making music into music. This is the scene, the last chance. The audience is in front of us, everything is close to a certain boiling point. A button that is invisible to the eye is triggered, and the music finally becomes music."
On January 20th, we will celebrate the first concert in 2019, "The Music World of Hisaishi". This concert will pay tribute to the famous Japanese film soundtrack masters represented by Hisaishi, the musicians from China, Japan and Korea. We will bring the melodic melody of Hayao Miyazaki's animated films and other famous film and television works to everyone in the day. The concert's work is a chamber music version created by our musicians for this concert. The large-screen projection and unique live performance will be an immersive sensory feast.
First violin: Javey
Second violin: Kailag (US)
Viola: Seyka Camarca (US)
Cello: Sasaki Miki (Japan)
Flute: Liu Tinghe (South Korea)
Piano: B Yi Nai Yi (Day)
More about the soloists and members of the Chamber Orchestra Welcome to the official website of the Baiji Music Season Bailumusic.org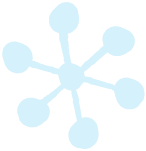 Kiki's home delivery suite
Spirited Away
Entering the division
The audiovisual concert will be held at MARC A. SCORCA HALL of OPERA AMERICA. It has a dreamy and comfortable color space, excellent live sound presentation design, excellent audience viewing experience, superior piano quality and theater lighting system.
This concert is an anime theme, and you are welcome to cosplay or wear anime theme decorations.
–DATE AND TIME–

January 20
4:30-6:30PM
–LOCATION–
Will be updated on eventbrite before the event
Please pay attention to the news after registration

–DESCRIPTION–
Registration method: ClickRead the original
Pay attention to the public bailu_culture to become a social friend, or send a "discount" to the background to get the discount code, that is,$5Activity discount.
Future event preview
January 13:Friends of the General Assembly | Happy New Year's Day "麓"
Late January (date is expected): The most beautiful jewels in history, the most interesting royal secrets
January (date is expected):Friends change books social gatherings - interesting souls are destined to meet
Bai Hao, "Let the thinking be more independent, so that the search is no longer lonely."
Bailu·New York, established in early 2014, is an independent non-governmental, non-religious, non-profit ideological and cultural exchange platform registered in New York, USA with the concept of "enhancing the independent thinking ability and comprehensive cultural quality of the backbone of society". .
For more than four years, we have always encouraged Chinese and Americans to open their minds, exchange ideas and cross-border learning. He also insisted on holding offline exchange activities in Manhattan, New York every weekend, with a total of nearly 8,000 participants. Its brands are: White Talk, White Forum, and White Art.
Are you interested in "supporting" Bai Xi's behind-the-scenes work? Hurry up in the background to send "registered friends and support", become a support for friends!
You can participate in a short-term small project or a longer-term task according to your own time and interest. In the future, you can choose to join the work team of Bailu!
At present, we urgently need camera photography, video editing, new media operations, website maintenance and marketing support for friends. You are also welcome to join other skills!
Pay attention to the Bailu public number
WeChat public number: bailu_culture

Click "Read the original" or scan the QR code to view other event previews.
For submissions, donations or business cooperation, please send an email to: bailu.newyork@gmail.com
Activity notice
1. Due to the limitation of the number of people on the event, tickets for the event are sold out, and there is no on-site ticket purchase and station ticket. Please understand.
2. Please bring your ID and ticket voucher to be present on time.
3. Please receive the discount code at the Bailu public number.
4. The location will be updated on the Eventbrite website.
Activity process