White Art | The First Person of Chinese Contemporary Jinbi Landscape Painting
Mr. Wang Shengnan's art exhibition, art lectures and hearty food, an unforgettable Yabo art night
this is BaiLu NYC 's 233 th Event
China's landscape paintings are famous in the world, but the Jinbi landscape is little known. Jinbi Shanshui, with the three colors of mud gold, stone green and stone green as the main color, is more muddy than the "green mountains and rivers". Mud gold is generally used for hooking and dyeing mountain profiles, stone patterns, slope feet, sand mouths, color clouds, and palaces and other buildings. It originated and flourished in the Tang Dynasty, so the application of gold powder was originally to highlight the prosperity of the Tang Dynasty. Mr. Zhang Daqian, who is good at 100, is a master of Jinbi landscape painting. His "Jinbi Landscape Diagram" is one of his masterpieces.
However, the changes of the times have also changed people's definition of "beauty." The paintings of Jinbi's landscapes were gradually replaced by the literati landscape paintings that were later developed in the later generations. However, Jinbi Mountain Water, as another cultural heritage outside the mainstream literati landscape, still provides a unique channel for our contemporary people to understand the spirit of the literati: its unique decoration, the combination of mud gold and blue and blue, and The sensory enjoyment brought by people is irreplaceable by many landscape painting schools that dilute the melody.
Mr. Wang Shengnan is a teacher of Yu Zicai and Su Chunsheng. Under the guidance of Mr. Yu Zicai, Wang Shengnan started from the Yuan Dynasty, attacked the Five Dynasties, the Song Dynasty, and chased the Ming and Qing Dynasties. He studied a large number of works and laid a solid foundation for the later creation of Chinese painting. After achieving considerable success in the green mountains and rivers, he was involved in this kind of painting that was on the verge of loss. After more than ten years of exploration, he finally found his own path. He inherits not only the ink and brush technique, but also the painter's style unique to the older generation of artists.
"I want the painting to continue to be passed down, and more people are involved in the creation. So I have made the technique of my research undisclosed and hoped to use the power of books to spread it farther and longer."
——Wang Shengnan
Teacher Wang Shengnan not only has outstanding achievements, but also is committed to the inheritance of Jinbi Mountains and Waters. He edited China's first Jinbi landscape tutorial, hoping to continue to cultivate and pass on this unique cultural heritage.
Mr. Wang Shengnan, the first person in contemporary Chinese Jinbi landscape painting, was invited by ArtNetworking Global Art Alliance to visit New York. His works will be exhibited at the Yabo International Art Center in New York from October 3 to October 9. On October 9th, Mr. Wang Shengnan will have a deep interactive exchange with Baiyou and his friends to chat about his 20-year journey of seeking mountains and rivers.
In this lecture, Mr. Wang Shengnan will analyze the famous works such as "Jiangshan Ruyi" and "Listing the Small Mountains" (you can find the correct network) and analyze its color, lines, composition, shaping, strokes, etc. etc.
Deng TianyuanIs a modern art scholar who grew up in Shanghai and lives and works in New York.She is currently pursuing a Ph.D. at the Institute of Arts at New York University, and is a Wallace Prize winner.Undergraduate from Thomas Crow. She specializes in modern art history and theory, as well as contemporary art reviews.His comments are published in art forums, OCULA, Momus and other newspapers and magazines. She graduated with an undergraduate degree in art history from the University of Chicago.Master's degree in Modern Art Criticism and Curation at Columbia University.

She is currently working on the translation of Professor Thomas Crow's academic work The Rise of the Sixties (Yale University Press).He is also an academic translator for the Hong Kong Asian Art Archive.Because of her long-standing interest in promoting multicultural dialogue,She worked for the Office of the Curator of the Metropolitan Museum of New York before her Ph.D.Organize the Global Curator Forum,Each year, 14 directors from all over the world gather for a two-week exchange.
Since this forum is located on the last day of this New York art exhibition by Mr. Wang Shengnan, we will beHost a closing reception and offer a delicious Chinese buffet. Listening to the story of Mr. Wang Shengnan whileHave the opportunity to conduct in-depth artistic exchanges and discussions with him.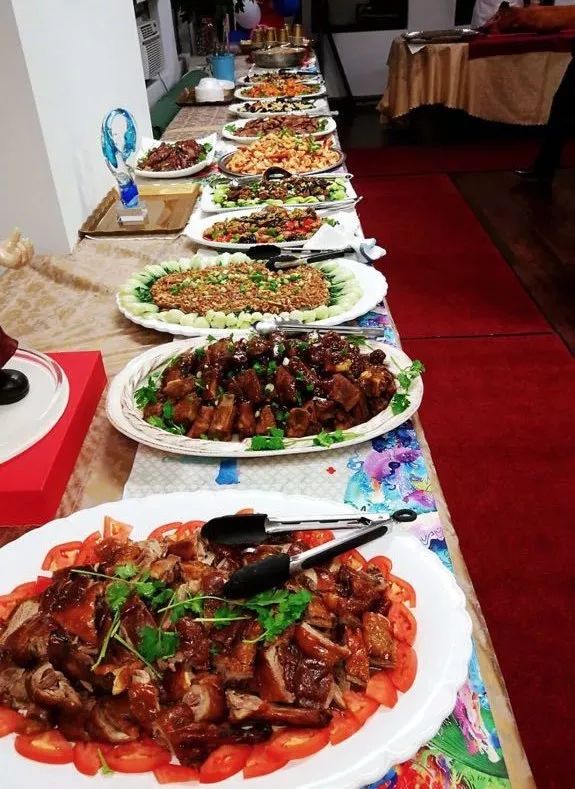 The photo shows the previous Yabo buffet photo, for reference only.
–DATE AND TIME–
October 9, 2018
18:30-19:15 Dinner time
19:15-9:00 Closing ceremony and lecture
–LOCATION–
Fl 16, 265 W 37th St, 
New York, NY 10018
–DESCRIPTION–
Registration method: ClickRead the original
Pay attention to the public bailu_culture to become a social friend, or send a "discount" to the background to get the discount code, that is,$5Activity discount.
Activity partner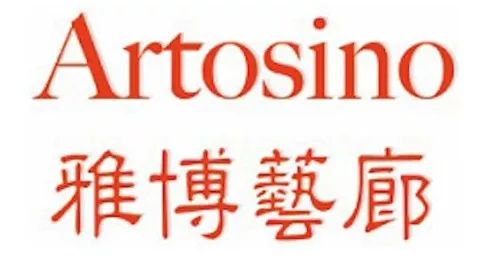 Other activities of Baiji's recent offline:
October 7, 2018: "I am Yang Anze, I want to run for the US president."

Mid-October 2018: Wall Street Financial Early Hunting: Assets securitization for a decade?

November 2018: Palace Fighter: She and her men

November 2018: The second season of the White Dragon Music Festival: Humanity Yangko on the dome of the church - Baroque Concerto Night
Bai Hao, "Let the thinking be more independent, so that the search is no longer lonely."
Bailu·New York, established in early 2014, is an independent non-governmental, non-religious, non-profit ideological and cultural exchange platform registered in New York, USA with the concept of "enhancing the independent thinking ability and comprehensive cultural quality of the backbone of society". .
For more than four years, we have always encouraged Chinese and Americans to open their minds, exchange ideas and cross-border learning. He also insisted on holding offline exchange activities in Manhattan, New York every weekend, with a total of nearly 8,000 participants. Its brands are: White Talk, White Forum, and White Art.
Are you interested in "supporting" Bai Xi's behind-the-scenes work? Hurry in the backgroundhairSend "Registered friends and support"Become a supporter!  
You can participate in a short-term small project based on your own time and interest.Or a longer-term task, you can also choose to officially join the work team in the future!
Currently we urgently needCamera photography,Video clip,New media operations,Website maintenanceas well asMaRketingFriends of the support. You are also welcome to join other skills!
Pay attention to the Bailu public number
WeChat public number: bailu_culture
Click "Read the original" or scan the QR code to view other event previews.
For submissions, donations or business cooperation, please send an email to: bailu.newyork@gmail.com
Activity notice
1. Due to the limitation of the number of people on the event, tickets for the event are sold out, and there is no on-site ticket purchase and station ticket. Please understand.
2. Please bring your ID and ticket voucher to be present on time.
3. Please receive the discount code at the Bailu public number.
4. The location will be updated on the Eventbrite website.
Activity process