How to relive life from the perspective of Zen
In today's society, the "Buddha" is a strong "trend"! More and more business giants choose the genre of Buddhism as their self-cultivation school. Zen is more popular because of its philosophical and practical. For example, the founder of the world's largest hedge fund giant Bridgewater Associates, the American billionaire RayDalio is a determined Zen practitioner. It is said that in this way he has reached himself in an extremely ethereal state. Become more focused, calm and creative in silence and deep thought. Not only business and the workplace, various types of psychological counseling, or health and wellness, but also the important role of meditation in decompressing and improving emotional stability.
If you want to know more about Zen, then the opportunity is coming! On Saturday, May 5th and Sunday, May 6th in Manhattan, Dr. Jimmy Yu will give a lecture on Zen and meditation in New York.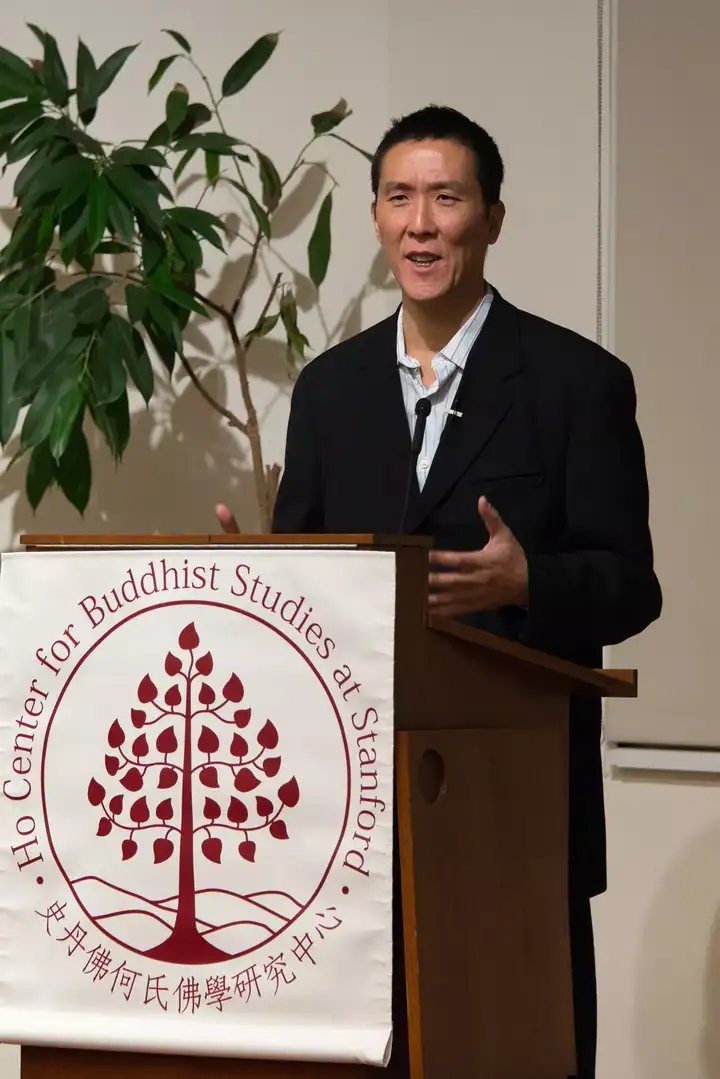 Dr. Jimmy Yu ((Yu Yongfeng) is probably a rare meditation instructor with rich experience in Zen theory, meditation practice and life application.
Dr.Jimmy Yu
Princeton University
Received a doctorate, currently at
Associate Professor of Religious Studies at Florida State University
.
He was born in 1968. In the 1980s, Jimmy Yu was a bass player in two well-known hardcore punk bands in the United States.
Death before Dishonor (the original), and Judge.
Although he was a rock-and-roll youth, he began to meditate at the age of four. At the age of thirteen, he officially followed the Zen master of Taiwan, Master San Yan, to study meditation.
In 1991, he became a monk under the door of the Emperor San Juan of the Fagu Mountain.
"Fruit Valley."
In the next 9 years,
Fruit Valley Master
He received systematic training of the orthodox Chinese Zen, became the waiter and translator of Master Sheng Yan, and accompanied the Master of Sanqu to spread the law around the world.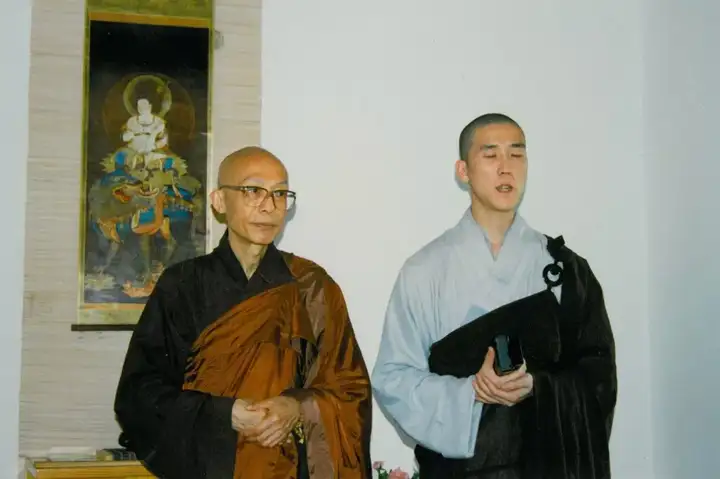 In the various dojos established by Master Sheng Yan, he helped lead the meditation and Buddhist courses, as well as the English translation and editing of the Master of the Master.
Master Gu Gu also obtained the seal of the sacred experience of the meditation experience of Master San Yan and the Lin Xiong Miaoxin Temple.
In 2009, he founded the Tacheng Meditation Center in Florida (Sheng Yan Chan Court, https://tallahasseechan.org), and served as a lecturer in the Dharma Temple and the Dharma Mountain System Dharma Teacher Training Course in New York.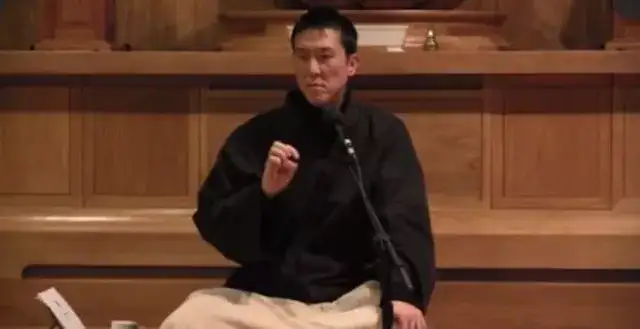 As a scholar, Gou's research interests include body-related cultural history, Buddhist monasticism, Zen Buddhism, and Buddhism in the wider world in the 15th to 17th centuries. He has published several books on Buddhism and meditation and life use:
Passing Through the Gateless Barrier-Koan (practice for Real Life) (published 2016)

Sanctity and Self-Inflicted Violence in Chinese Religions, 1500-1700, (published in 2012)

The Essence of Chan: A Practical Guide to Life and Practice according to the Teachings of Bodhidharma, (published in 2012)
On May 5th and May 6th, Bailu New York invited Mr. Gogu to come to New York to communicate with everyone!
This day's activity will be divided into two parts:
Saturday Zen Learning (1~4pm)
Although meditation is popular, it is difficult to achieve the best results without the meditation of Zen wisdom. The wisdom of Zen can often lead to a clear understanding of the problems we have in life, career and interpersonal relationships.
In this lecture, Mr. Gogu will discuss with you the spirit, concepts and methods of Zen, and how to apply the wisdom of Zen to all aspects of our lives and bring positive influence.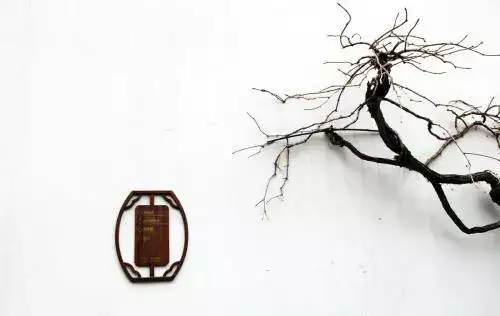 Fruit Valley teacher will also
A brief explanation of the theory of the general knowledge of the Dharma will be compared with the study of human psychology and the nervous system in modern scientific theories.
Helping us better understand how our mental state is generated and how it affects our perception of the world, and how we should avoid cognitive "misunderstandings".
Join us and learn how to relive life from the perspective of Zen, live more free and easy, free and active!
Sunday (1~4pm) Meditation Workshop
Teacher Gu Gu will teach us the essence of meditation.
He will be from neuroscience"
Emotional construction model
"To explain why we have a false awareness of reality, and lead to excessive stress. How to meditation, peace of mind, and unintentional through meditation.
he
We will start from the most basic meditation posture, teach us how to use the method to settle the body and mind, and will lead us to meditation and repair, help us to withdraw our hearts from the chaos of the week, and enjoy the present.
(Please bring your own futon/mat. If not, be sure to bring a large towel or other substitute for the correct posture in the chair.)
/details of the event/
Buddhist lectures on the afternoon of May 5: 1:00-4:00
May 6th afternoon meditation workshop: 1:00-4:00
(Optional for one or two days, meditation workshop is limited to 30-40 people)
After registration, the pre-event email notification and update on eventbrite.
Tickets are sold out before the event, and no on-site ticket or ticket is available.
Pay attention to the public bailu_culture to become a social friend
Or send a "discount" to the background to get a discount code
Acquire
$5
Activity discount.
$30 USD ticket discount code: BAILU30
Use the discount code to purchase one (1) one-way or round-trip international fare departing from the US on STUDENTUNIVERSE.COM for a $30 discount.
* Does not include arrival in Canada, Mexico or the Caribbean).
*Offers are not applicable to hotels, local events, train tickets, insurance, car rentals, tickets already purchased, and taxes.
*Discount code is limited to one person and cannot be used in combination with other discounts.
*The discount code offer will end on August 31, 2018. The number is limited, while stocks last.

Other activities of Baiji's recent offline:
May 12th White Art: The Influence of World War II History and Politics on Symphonic Music Works and Live Performances (JARVI, Violin Doctor, & Noi Otomasu, Piano Artist)
May 19th, White Talk: Cancer and Immunity (Ma Wenjiang, Postdoctoral, Harvard Medical School)
June (specific time to be determined) White 麓 TALK: Zhao Benshan and Funny Philosophy (Chen Chen)

Bai Yan "Let the thinking be more independent, so that the search is no longer lonely."
Bailu·New York has offline communication activities in Manhattan in New York every weekend. Its boutique programs include: White Talk (Thematic Exchange), White Forum, White Art. White will also hold different types of social gatherings on a regular basis.
Established in early 2014, Bailu is an independent non-governmental, non-religious, non-profit comprehensive cultural exchange platform registered in New York, USA with the concept of "enhancing the independent thinking ability and comprehensive cultural quality of the backbone of society". Bailu·New York currently has nearly 1,000 full-time members, and nearly 7,000 offline participants.
For more than three years, Bailu·New York has encouraged young Chinese in the United States to open up their minds, exchange ideas and cross-border learning, and has gradually created the first brand of overseas Chinese youth social and cultural exchange activities.
The Baiyun·New York Volunteer Team is a group of enthusiastic friends from all over the world. You are welcome to contact us via email or WeChat to join our volunteer team. Urgent need
Camera photography, video editing, new media operations, website maintenance
as well as
Marketing
Volunteers.
Pay attention to the Bailu public number
WeChat public number: bailu_culture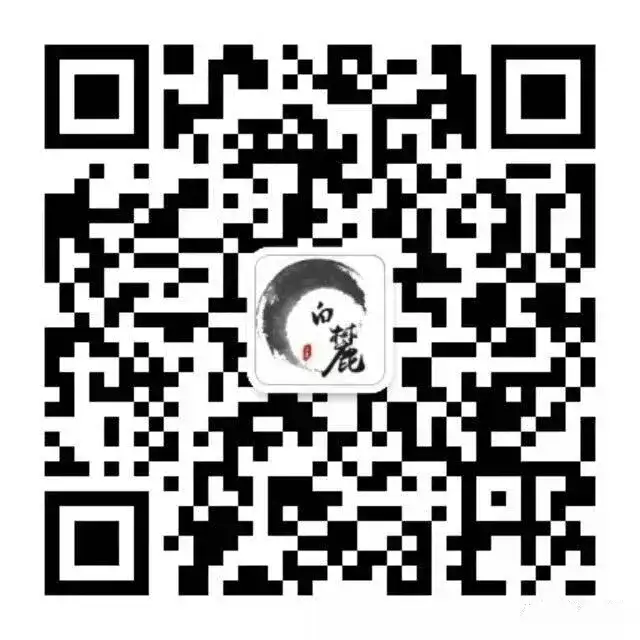 Scan QR code to view other event previews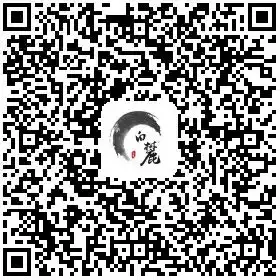 Jimmy Yu
Dr. Jimmy Yu, Ph.D., from Princeton University, is currently an Associate Professor of Religious Studies at Florida State University.
Activity notice
Please bring your ID on time and register by ID name.
Activity process