Wall Street has been grinding a sword for 30 years: from dynamic investment, hot economic topics to financial workplace
Young people who first entered Wall Street may not be familiar with the name Li Shanquan. But in the Chinese financial circle of Wall Street, Li Shanquan is considered to be the most well-known Chinese financial practitioner. On Wall Street, where there are few Chinese fund managers, Li Shanquan, who entered the financial industry at the age of 35, has twice been awarded the honor of the five-year average performance by the US fund assessment agency LIPPER.
Together with Li Yanxiu, Chu Gang and Deng Yu, he was hailed as "the four masters of Chinese who incited Wall Street." I believe that after learning about the legendary experience of the Wall Street veteran, I will have a strong interest in many of his life experiences.

Li Shanquan's legendary experience
In 1978, he was admitted to Renmin University of China and became the first batch of students in the national economic plan management program. After graduation, he entered the Development Research Center of the State Council to conduct research on comprehensive issues of the national economy. During the period, he received direct guidance from famous economists Ma Bin and Wu Jinglian.
In 1986, all the way through the United States, through the United States Humphrey exchange program, one hundred miles to come to the United States for further study. After entering Ph.D. in Boston University in 1989.
During his time at Boston University, he was hired by Akaidian Investment Management Co., and began research and practice of investment management. He first entered the financial industry. At this time, Mr. Li Shanquan was 35 years old.
In 1991, he was employed by Brown Brothers, which is known as the "Grand Wall Investment Bank's grandfather." Engaged in research on investment strategies. Based on a large amount of practical experience, he has created a unique approach to investment analysis -Dynamic investment analysis, creating a high return, has attracted the attention of the mainstream American society.
In 1995, he was "digging" to the top 10 mutual funds on Wall Street. Oppenheimer Funds (Oppenheimer Funds) served as Senior Vice President (SVP) and Senior Portfolio Manager (SMP), responsible for the company's gold, precious metals and rares. Global investment management of material stocks. He took over the $100 million gold, precious metals and rare materials fund in 1996 and peaked at more than $5 billion in funds. The US mutual fund rating agency LIPPER has awarded the honor of the first-year average of five years for two consecutive years. He also accurately predicted the Asian financial crisis that erupted in 1997 based on his own dynamic investment analysis method.
Being able to guide the journey of life to the correct channel many times, Mr. Li Shanquan is undoubtedly a person who is good at thinking. And he is also happy to share his experience and insights with young people.
<–! More–>
He stressed the importance of independent thinking in investment
"In the field of investment, don't imitate it. It's better to create a set of methods that you use with your own hand. Sticking to your own views is based on a large amount of information processing and technical analysis, rather than blindly sticking to it. Especially in public opinion. In the case of one for you to buy and the other for you to sell, independent thinking is even more important. If the situation changes, the judgment is wrong, stop temporarily, first observe, this is a method of dynamic research. "
He is immersed in human greed and irrationality.
"People are born with a lot of weaknesses, and investment needs to be overcome. Wall Street fund managers will go to Harvard's class on Behavioral Finance. For example, a stock has earned 500%, and it's obvious that it's starting to work hard. It's getting less and less, but you are still immersed in the high returns of the past, and love her, then your decision will be inaccurate."
He falsified through a lot of reading
"I think reading is a hobby. The more you read, the more you will know which one has insights, and your own thinking, the sharpness of the problem is changing."
His dynamic investment analysis method is a profound and profound theoretical system.
"The movement of everything is manifested in a certain time frame and to a certain extent. The change in stock prices has the same characteristics, and its fluctuation directly reflects people's changes in future expectations. So observe and develop people. Changes to future expectations are the key to judging stocks. The second level of problems is the relative change between companies. If you can grasp the laws and trends of relative change among many companies, the judgment and forecast of stocks are also It has become a lot easier."
He has unique insights into cutting-edge technology bitcoin issues
"The possibility of Bitcoin becoming a currency is relatively small. At best it is an electronic toy... The most direct and effective way for Bitcoin to get out of the network is to form an alliance with gold. More importantly, gold is not only a form of currency. In the dynasty, it was not subject to the kingdom. This will highlight the common features of gold and bitcoin - independence and less awareness of the unification of manipulation.
The above information and references are from the RUC North American Alumni Association "Alumni Hui Tan" & "He Xun" interview with Li Shanquan.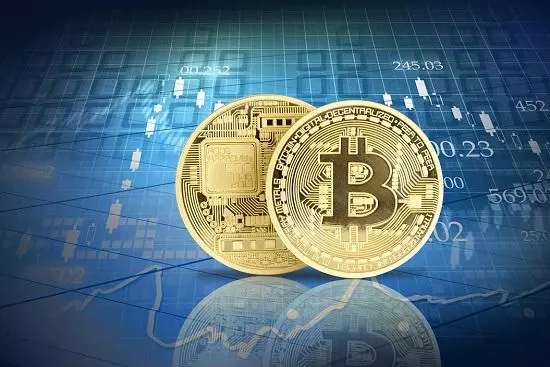 On Sunday afternoon, April 28th, I would like to thank the People's University of China North American Alumni Association for their invitation and cooperation. Mr. Li Shanquan will talk with his best friends at the Bailu Forum. He will share his own Wall Street from his twists and turns of life experience. Work experience, and will also talk with you about many popular economic topics.
The host of Bai Hao will first use some interview questions to inspire others. In the subsequent stage of free questioning, the friends can also raise their own concerns. Some interview questions are listed below:
1. As one of the few Chinese on Wall Street more than 20 years ago, and only entered the financial industry at the age of 35, how did you become a leader in the investment field?
2. What kind of Chinese young people do you think are suitable for struggling on Wall Street? How do you decide to stay with yourself?
3. Please talk about the dynamic investment analysis method you created and the logic of predicting the Asian financial crisis. Can you use the same framework to predict the next crisis?
4. For the Sino-US trade war, do you think China will repeat the mistakes of Japan?
5. How do you feel that you should adjust your investment strategy at the end of the economic cycle?
On April 28th, I look forward to your joining this wonderful discussion! We can all benefit from unbounded and in-depth communication!
details of the event
–DATE AND TIME–
April 28, 2018
14:30-17:30
–LOCATION–
SUNY College of Optometry
33 West 42nd street
Room103
Please note
Tickets are sold out before the event, and no on-site ticket or ticket is available.
–DESCRIPTION–
ways of registration: ClickHere
Pay attention to the public bailu_culture to become a social friend
Or send a "discount" to the background to get a discount code
Acquire$5Activity discount.
Thank you for your cooperation.
Renmin University of China North American Alumni Association

Confucius Institute at the School of Optometry, State University of New York

Thanks to StudentUniverse for assistance with this event.
$30 USD ticket discount code: BAILU30
Use the discount code to purchase one (1) one-way or round-trip international fare departing from USA on StudentUniverse.com for $30.
* Does not include arrival in Canada, Mexico or the Caribbean).
*Offers are not applicable to hotels, local events, train tickets, insurance, car rentals, tickets already purchased, and taxes.
*Discount code is limited to one person and cannot be used in combination with other discounts.
*The discount code offer will end on August 31, 2018. The number is limited, while stocks last.

Other activities of Baiji's recent offline:
[No. 218·BaiLu Art] My Forty Years Old Palace Paintings and Calligraphy (Zu Wei, the famous Forbidden City ancient painting Linyi artist)
May 5th White Forum: Buddhism, Buddhism and Meditation (Gugu, Professor of Chinese Religious Faculty, University of Florida, Faculty of Faculty of Fagushan)
May 12th White Art: The Influence of World War II History and Politics on Symphonic Music Works (Jarvi, Violin Doctor, and Cello and Piano Artists)
May (specific time to be determined) White Talk: Zhao Benshan and Funny Philosophy (Chen Chen)
Other essays in the day:
Burst and Silence: Human Disqualification under Class Conflict
The famous painting "Han Xi Zai Night Banquet" has such a story behind the creation?
Jingwei punishment days and their spiritual inheritance (I)
Jingwei criminal days and its spiritual inheritance (below)
Pu Shu: Cai Xia is full of days, returning is still a teenager
"Dark White Round Table" video: Digital Currency and Blockchain Guide


Bai Yan "Let the thinking be more independent, so that the search is no longer lonely."
Bailu·New York has offline communication activities in Manhattan in New York every weekend. Its boutique programs include: White Talk (Thematic Exchange), White Forum, White Art. White will also hold different types of social gatherings on a regular basis.
Established in early 2014, Bailu is an independent non-governmental, non-religious, non-profit comprehensive cultural exchange platform registered in New York, USA with the concept of "enhancing the independent thinking ability and comprehensive cultural quality of the backbone of society". Bailu·New York currently has nearly 1,000 full-time members, and nearly 7,000 offline participants.
For more than three years, Bailu·New York has encouraged young Chinese in the United States to open up their minds, exchange ideas and cross-border learning, and has gradually created the first brand of overseas Chinese youth social and cultural exchange activities.
The Baiyun·New York Volunteer Team is a group of enthusiastic friends from all over the world. You are welcome to contact us via email or WeChat to join our volunteer team. Urgent needCamera photography, video editing, new media operations, website maintenanceas well asMarketingVolunteers.
Pay attention to the Bailu public number
WeChat public number: bailu_culture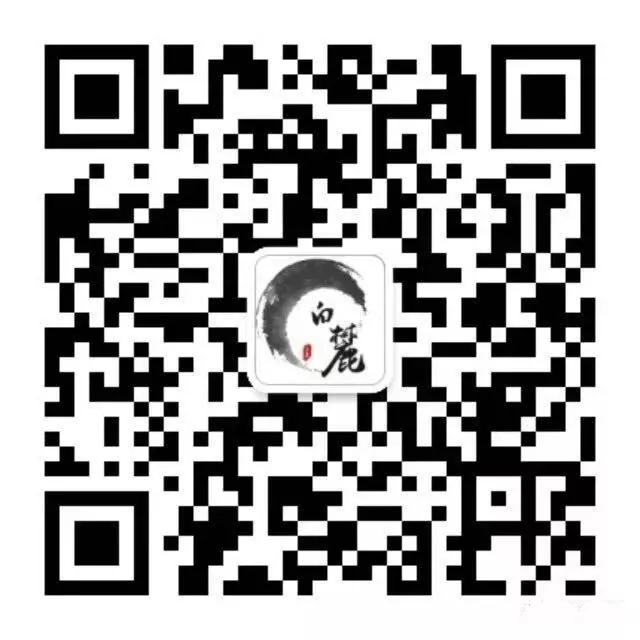 Click "Read the original" or scan the QR code to view other event previews.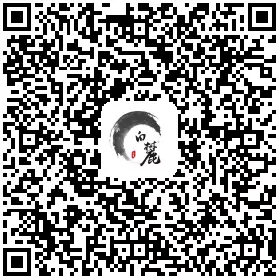 For business cooperation, please send an email to: bailu.newyork@gmail.com
Li Shanquan, the most well-known Chinese financial practitioner. Together with Li Yanxiu, Chu Gang, and Deng Yu, they are known as "the four masters of Chinese who incited Wall Street."

Activity notice
Please bring your ID on time and register by ID name.
Activity process