The name of the column "Yuanyin" is taken from the "Song of the Book of Songs, Zheng Feng, Zizi", "My heart, my heart, I will not go, I will not sing." I hope that through the kind media of sound, Inadvertently, it bridges the bridge between you and me.
Kang Wenting's "My and the Earth" fragment:
On the third anniversary of the establishment of the New York Lushan Institute, the new beauty theme of the diversified theme was launched.Voice, intended to invite current book friendsRead and shareA piece of text that once touched one's own thoughts, while simply expressing his feelings, also looked for the impressions that had been harvested from his own dusty memories, and passed them on to the majority of book lovers of the Lushan Society. At the same time, we also welcomeDiverse topics such as social current events and historical focusContribution sharing.

This issue: Kang Wenting"I and the Earth"Fragment: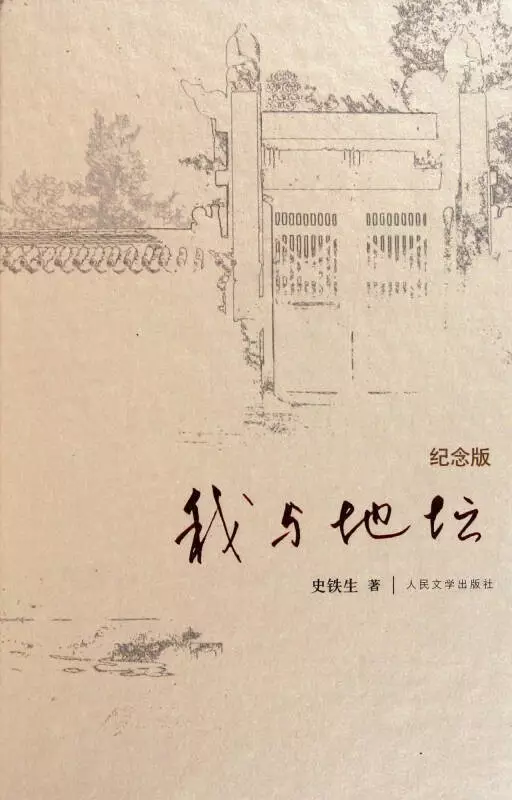 Readers' minds:
It is true that not everyone has had the same experience as Shi Tiesheng. He lost his ability to walk in his youth, but he experienced the frustrations and pains in his life more or less. The article "My and the Earth" is the most touching to me. Shi Tiesheng reflects his tenacity and "repair power" through words, which is called resilience in English. Faced with different pressures and obstacles in life, you will be stunned after falling to the bottom of the valley, or can you be bent like a rubber, but always have the flexibility to return to the original? Our level of resilience is closely related to our happiness. Fortunately, through active learning and deliberate practice, we are able to enhance our ability to manage our emotions, as well as to develop a positive mindset, and to develop the ability to spread the seeds of hope in our hearts. Finally, this little poem written by Sara Teasdale and translated by Zhu Ling is also very relevant and attached to the end for everyone to enjoy:
Barley leaning over
Both up and back
Swing can not be folded
High-grade pain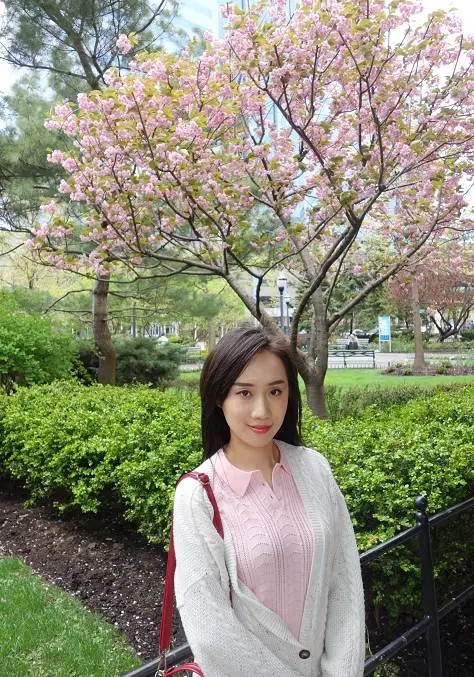 I graduated from Columbia University in May 2016 with a degree in Consulting Psychology. Currently working at a psychological counseling center in Brooklyn, I am on the road to becoming a licensed psychotherapist. The undergraduate degree spent in the southern city of Atlanta, majoring in psychology and philosophy, minor in art history and Italian. Vegetarians; like to study how to make their lifestyles more environmentally friendly and sustainable. Love reading, especially sci-fi and detective crime novels. I like to measure the city with my footsteps. I hope that I can always understand the different cultural forms, schools of thought and lifestyle in this world with a humble heart.
         Now, we sincerely invite everyone to participate.VoiceCome and read and share a piece of text that has touched you to tell your true heart or a moving moment.

Perhaps your reading will make strangers unable to let go, let them suddenly resonate in the afternoon of inadvertently, and feel the long-awaited hope, and return to God to discover that it has been your words and The text is deeply attracted.

Perhaps the text you recommend will inject new perspectives and perspectives, so that the thoughts behind the words will be sounded, independent and smart. While encouraging listeners to think deeply about the society, they will also inspire unprecedented inspiration to re-examine this complex. world.

VoiceSuch as the cloud, in the words of you, you must brew your indescribable warmth;

 VoiceSuch as the mirror, in the singer's sincerity, there must be a wonderful embrace of the world;

 VoiceLike the clock, in the vast river of history, you must be engraved with the glory of following the sages.

With the voice of friends, "Yin Yin" sincerely invites you to come here.Give a voice or contributeBecause your sharing can bring strength to everyone.

Reading genre:(no limit)

Read the reasons & feelings:(Lang readers' mentality, recommendation reasons)

Reader Profile:(Creative self-introductionorAnonymous submission)

Audio file:(Recommended within 6 minutes, 30M or less)

promotional graphics:(number of photos related to the title)

If you have a favorite text, but don't have time to record audio, you can just send the content you want to listen to, and read it by our ace broadcast volunteers.